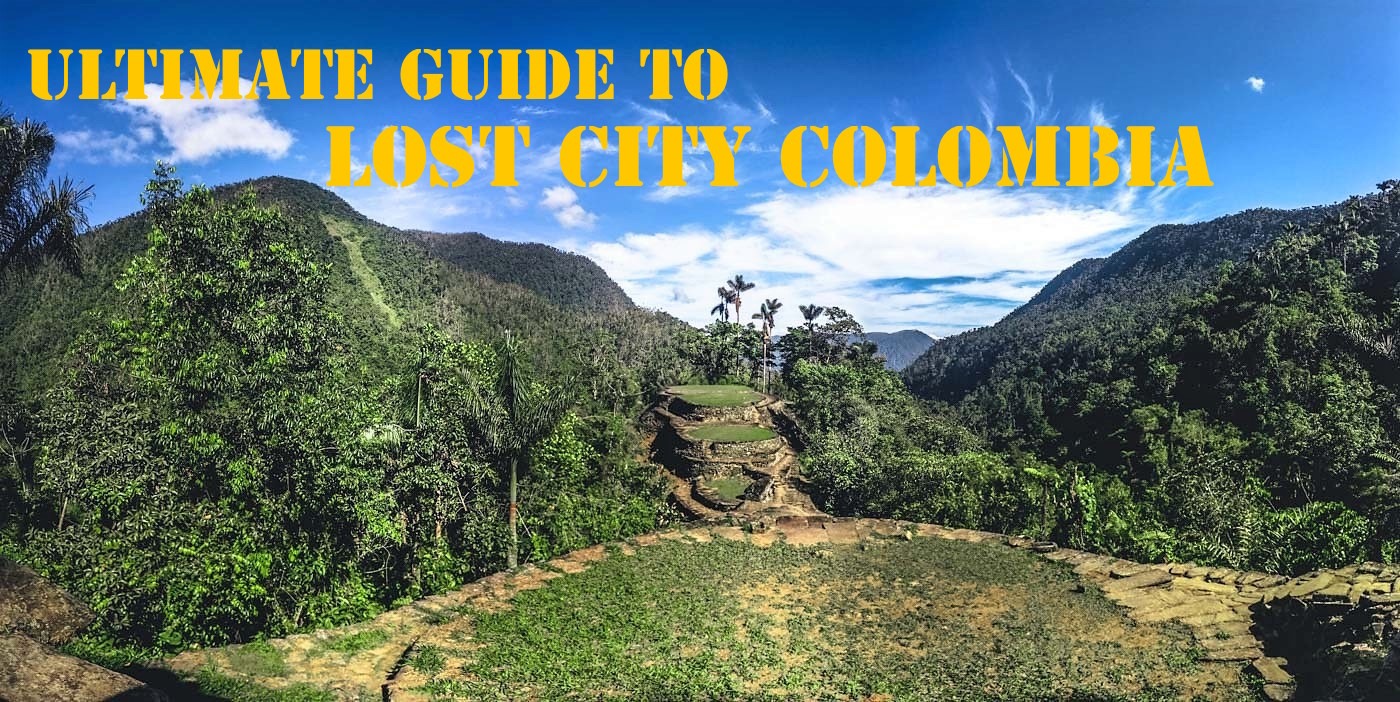 The ultimate guide to trekking Colombia's Lost City
Lost City seen from a local expert
"What matters in life is not what happens to you but what you remember and how you remember it," Gabriel Garcia Marquez, One Hundred Years of Solitude.
About Lost City
Lost city is an ancient pre-columbian magical place built by the Tayronas between 650 and 800 years before than Machu picchu, located in the heart of Sierra Nevada of Santa Marta, surrounded by trees and mountains the peace and silent you can experiment there is simply incredible, if you love trek this is a must that you can't miss if you are traveling South America.
There are many theories about how was found, one says that is was a group of looters searching for pre-Columbian antiques, other says that it was discovered for "paracos" (members of the paramilitary Colombian organization) or even more extreme theories affirm that it was drug trafficking that found this place as a safe place for their activities.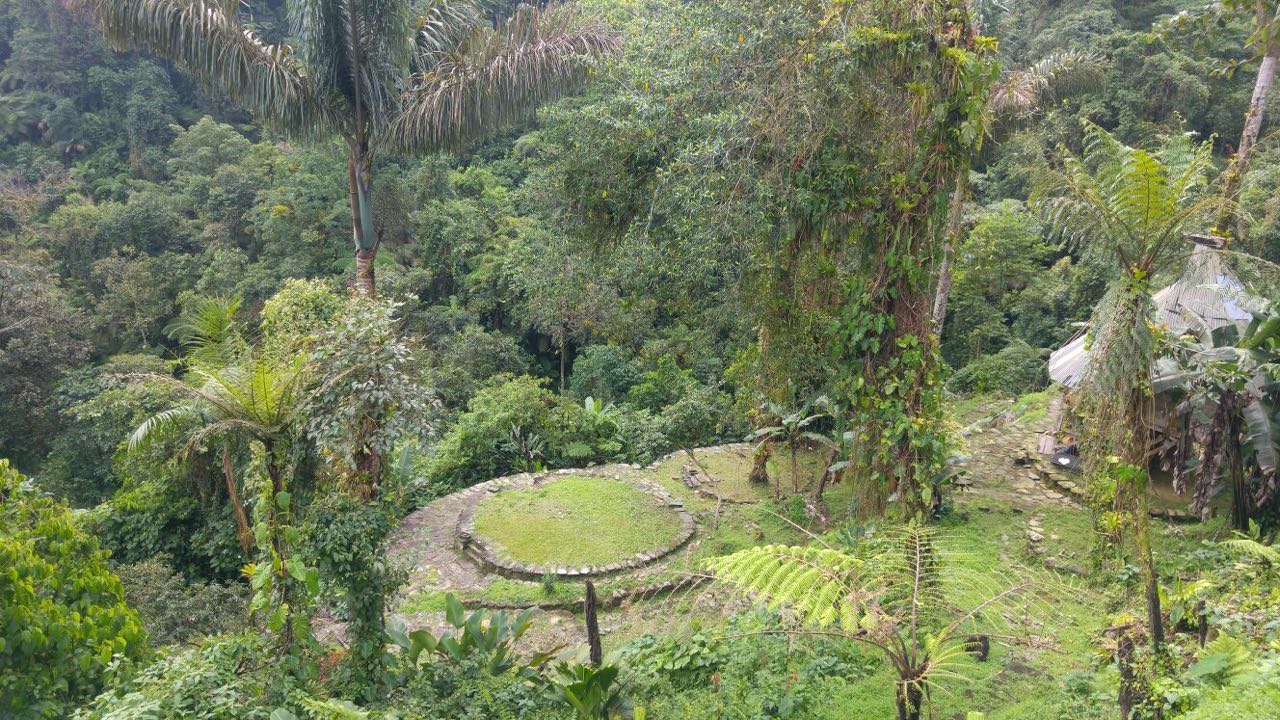 The truth is that the Lost City was for a long time dominated by the paracos (paramilitaries), making this place a bit unsafe at times, where even 15  years ago, 8 tourists, including Israelis and Europeans, were kidnapped. By that time only one agency was allowed to operate to this amazing place, being now the most experienced agency with 30 years of experience.
Though only a small portion of the site has been excavated, the city is an impressive feat of antique engineering, and is still populated by Tayrona's ancestors also as Wiwa, Kogi, Arhuaco and Kankuamo.


Which is the Best Tour Operator for trekking Lost City?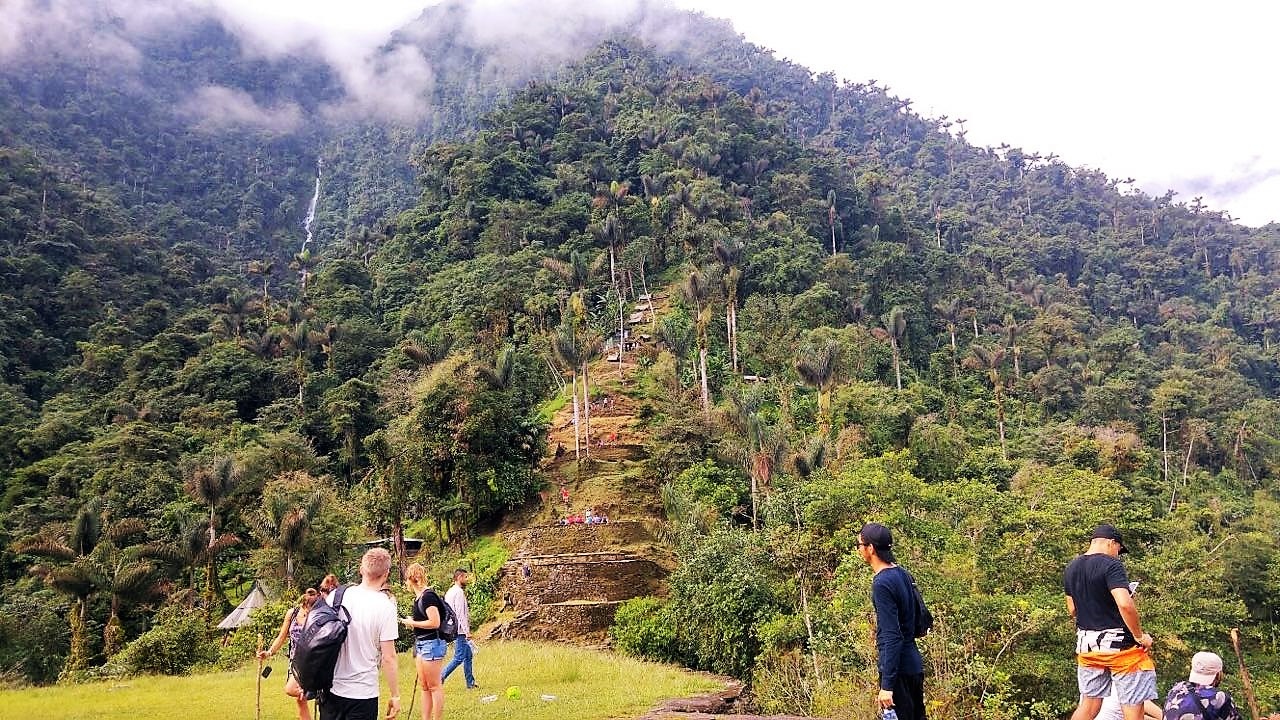 Currently Lost City is became the most safest trekking route of South America you just have to take care of the dangers of the jungle of course. By now there is more than 6 colombian agencies going to Lost City and another ones foreign agencies, but I truly recommend to do it with local agencies because besides the cost that would be much more cheaper (I found it in $850 USD! that's crazy), you are doing the route with the ones who truly know it and have all the experience with local kogi's guides.
For me, the best agency to trekking Lost City is the one that best fit to you and your requirements, although most of them offer almost the same, some of them would tell you that they are "the only one who work with indigenous guides" or the only one on doing "something different" but this is only a sale strategy to add value,  the only that can be real different is the service, so don't be fooled because even the prices are the same since they are controlled at $850.ooo COP (exchange rate would be like $290 USD) for the 4 or 5  days tour, you just have to make sure if they offer all you need or what you want to enjoy the most this amazing trip.
There are some agencies that offer you the option of speaking french or english guide during your tour, there are others that don't but if your spanish is good and you want to take this trek as a chance to practice it, then this is your opportunity!


Most of the Lost City operators offer: 
Vegetarian or "normal" meal you just have to let them know.
Fruits during the way to recharge batteries and water (you just have to bring your bottle).
 Possibility to buy stuff on the way (bring money to buy it in the local shops).
Indigenous native guides that go with you all way.
Storage your backpacks in their office.
Same controlled price $850.000 COP
In my opinion, the best agency that fit all my requirements as a client and was exactly as I expected was Turcol (that's why we decided to partner with them) and as I said before, this is the oldest agency that climbs to Lost City and therefore the agency with more experience in the region, they work with very experienced native wiwas guides, also they are important contributors to this communities and this is a big decision factor when choosing a tour operator, they should care and support the communities they operate with.
Tayrona tour is a direct Lost City tour operator of Turcol, if you want to know more about our 4, 5 or 6 days trip you can go to our shop and know about the details and also you can book direct at the same price! $850.ooo COP
Is the 4 Days Lost City Tour good for me?
This is the most chosen tour by tourist that think are in a good shape and physicals conditions, although is not an impossible trekking (I think is easier than Machu Picchu) I won't say it is not tough, specially first and second day are the hardest one, most of the people that regret they usually do it in those days. In this 4 days tour you can expect to maximize your time, ideal for those travelers that doesn't have too much time to explore Colombia. The 5 and 6 days tour is practical the same but with more time to rest and enjoy the rainforest jungle.


Lost City  Day 1 : Mental force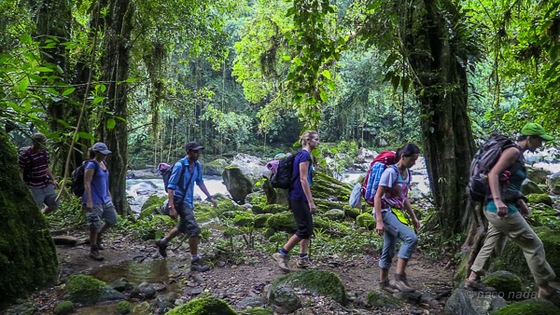 Most of the agencies offer pick you up from your hostel at 9am more or less, to take you to their office without any extra charge, there you can pay the rest of the extra balance (if you just pay half or was only reserved). Once in the office you will take a car trip to el Mamey or Machete where you are going to have lunch and it is also the starting point. Then you start climbing, walking about 2-3 hours, this is the hardest part of the trek, because there is not tree or any shadow where you can hide during climbing, most of the turist that regret, came back in this point, but don't worry, the trekking won't be all that way. But it is true that if agencies start the trip without including the first lunch in machete/mamey maybe this trek wouldn't start at 12 or 1pm when is the hardest sun and hot to start climbing, so make sure your agency does not take to much time during the lunch.
After 7 km walking, you will get to your first stop at Cabaña de Adam or maybe further at Cabaña de Alfredo, where you can enjoy the view of the Quebrada de Honduras, a wonderful natural pool. You will have dinner between 6 or 6:30 PM. If your group is lucky and you are the first to arrive to the camp, you can get a bed instead of hammocks mosquito nets, since all camps are shared with all agencies, theres is not enough beds.


Lost City Day 2 : Prepare to walk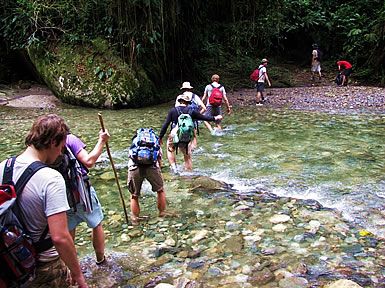 This day begin at 5am, the breakfast will serve early to start the trek at 6 or 6:30 am. This day is also hard, for some the hardest not because the sun but the difficulties of the terraine, it is about 5 km walking, during 5 or 7 hours with some breaks during the way. You can expect some rain since it is a rainforest. Considere the varied up and down of the terrain, also there are some steep downhill that could be easy when going but maybe would make you pay on the way back. After 2 hours walking you will get to a camp to have a break to swim in the natural pool or simply rest in hammocks and have your lunch.
After the lunch and rest, you have to prepare to walk for the next4 – 5 hours, until you get to second camp called Cabaña de Romualdo (other tours operators get to another camp) home of the respected MAMO (native priest) that will explain to you about the history of the place, native culture and other peculiarities.  Here you would be very close from Lost City, which you can explore next day.


Lost City Day 3 : The stunning Lost City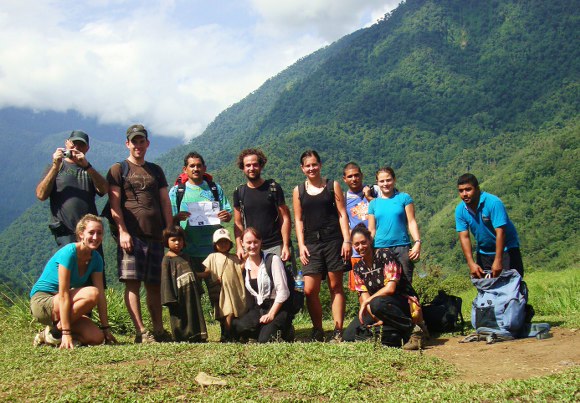 At this point, you would answer all your questions about what are you doing here, in this day you will find out why and realized that every drop of sweat and effort was worth it!
This day begin with breakfast at 6 AM, you will start your trekking to Lost City at 7am, but don't worry, this time you are at 1 hour away from your goal! After 1200 stone steps climb finally you would be there where you can stay for about 3 hrs, exploring the area, knowing the amazing terraces, taking pictures, a guide will explain you a ritual that we should all perform in order to be welcomed in the city.  You can head up to the highest point, to make the most of the spectacular views before the other groups arrived and take this time to make amazing pictures,  swimming in a pool there, or exploring the area, you will find there are still a couple of families who live in the city.
After this time if you took the 4 days tour you will return to the Cabaña of Mamo Romualdo about 12 pm, where you are going to have lunch, then walk all the way back until Cabaña de Adam or Cabaña de Alfredo, and estimated arrival time is 04:00 PM. If you decided for the 5 or 6 days tour,you can stay one more night in this camp resting in the afternoon or swimming in the river before hiked back to Adan Camp for one more night.
Once in Adan Camp, dinner will be served at 06:00 PM. The same, if you arrived early, you can find available beds.


Lost City Day 4 : Going back to civilization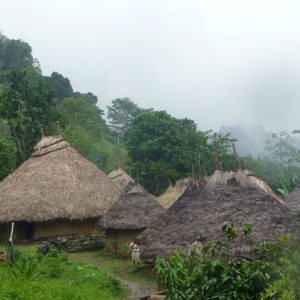 Today consist of 5-6  hour hiking back to Mamey, you wake up at 6:30am to take the breakfast (that by the way is delicious most of the time, consisting in eggs, vegetables, arepas, coffe and hot chocolate). The path would be the same, and the estimated arrival time is 01:00 pm, the goal is to have lunch in Mamey and finally celebrate with a beer.
Once in Mamey and after lunch, your board jeep and enjoy your way back to civilization, in Santa Marta city, about 05:00 pm. or you can also ask your tour operator to leave you in the entry of Tayrona Park if you are going there or Palomino, but make sure you let them know before so they can bring your stuffs back (remember you can storage your backpack in their office).
What to pack to the Lost City?
The goal is to keep everything dry in your backpack so that you can have something comfortable to wear during the night:
Long hiking pants
Stretchy or yoga pants for women, they are comfortable and is best when you are sweating constantly.
Shorts for hiking in case there is too hot
A bathing suit for swimming in the river
At least 4 pair of socks
quick-dry material t-shirts or tops
Hiking shoes
Sunscreen
Insect repellent
Wooden walking stick from the jungle
Headlamp would be your best friend
Flip-Flops
Toothbrush and  toothpaste
If you mind too much to put shampoo, conditioner and soap then bring it
Toilet paper
1.5L bottle of water
Towel
Dry bags for your backpack and keep your stuffs dry
Money to buy beer, Gatorade, water and snacks are available for sale at the camps.
Highlights of Colombian's Lost City:
Everyone must join a tour, this isn't a trek that you can do independently.
Prices are controlled and should be the same $850.000 COP ($290 USD).
Most of the agencies are willing to offer you what you need, for example a english or french speaker guide, so ask for it, if not, remember you can always keep searching.
All agencies work with indigenous guide if you are interested, ask for it.
In a 4 days tours you should receive 3 breakfasts, 4 lunches, 3 dinners, fruits, water & snacks
Every agency offer free luggage storage in their office in Santa Marta.
Make sure that the agency you go with pay the contribution to the indigenous communities (30,000 pesos / person).
You should bring 3 changes of pants if you don't like to stay wet ( because humidity of the jungle)
Bring money with you so you can buy water, gatorade or any snack during your trip.
Do not forget sunscreen and insect repellent.
Important to bring a dry bag for protection your stuff from rain and humidity
If you like this post,  pin it to read later: